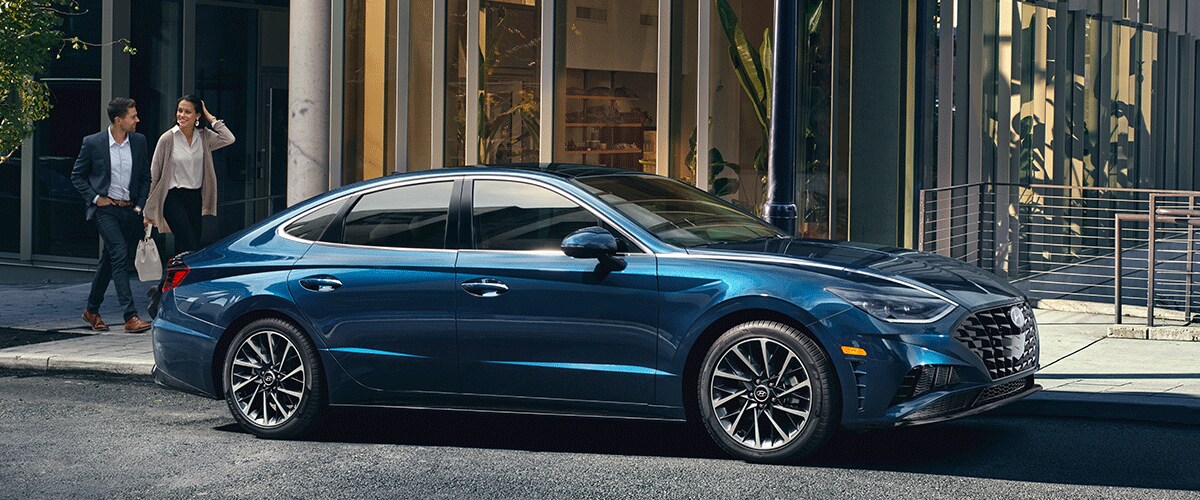 Find Your New Hyundai Sonata at Luther Burnsville Hyundai
Deftly meshing sporty styling, performance, and tech, the Hyundai Sonata offers drivers a truly futuristic sedan. The Hyundai Sonata comes to drivers in five trim versions with three engine options and a long, long list of comfort and tech features. The Hyundai Sonata also touts a host of driver assistance features to help boost driving confidence. Whether you're searching for a family vehicle or a personal vehicle, the Hyundai Sonata is an excellent model to consider.
The Sonata has an engine for almost every kind of driver. The Sonata touts a base 2.4-liter inline-4 engine, a 1.6-liter turbocharged inline-4 engine, and a 3.0-liter turbocharged inline-4 engine. While all engines offer up substantial power, each comes with its own perks. The 1.6-liter is touted as an eco-engine with a focus on efficiency. The base 2.4-liter inline-4 engine is a well-rounded engine that manages to combine power and efficiency. Lastly, the 2.0-liter turbocharged inline-4 engine puts an emphasis on power.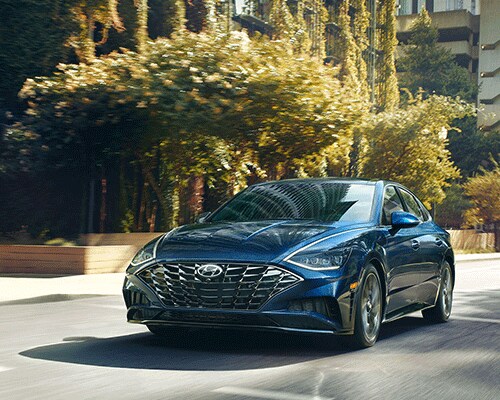 Tech & Comfort
Starting with tech, the Sonata touts a standard seven-inch touch screen infotainment display, Apple CarPlay/Android Auto connectivity, wireless device charging, and an Infinity premium audio system with ten speakers. Comfort features range from cloth seats, a leather-wrapped shift knob, and sport seats to leather-clad seats, a heated steering wheel, and woodgrain appearance accents. Beyond the above-mentioned, the Sonata features an available eight-inch touch screen infotainment display and ventilated front seats.
Visit the Luther Burnsville Hyundai team to learn more about the Hyundai Sonata!
Stop by our dealership to take a new Hyundai Sonata for a test drive!