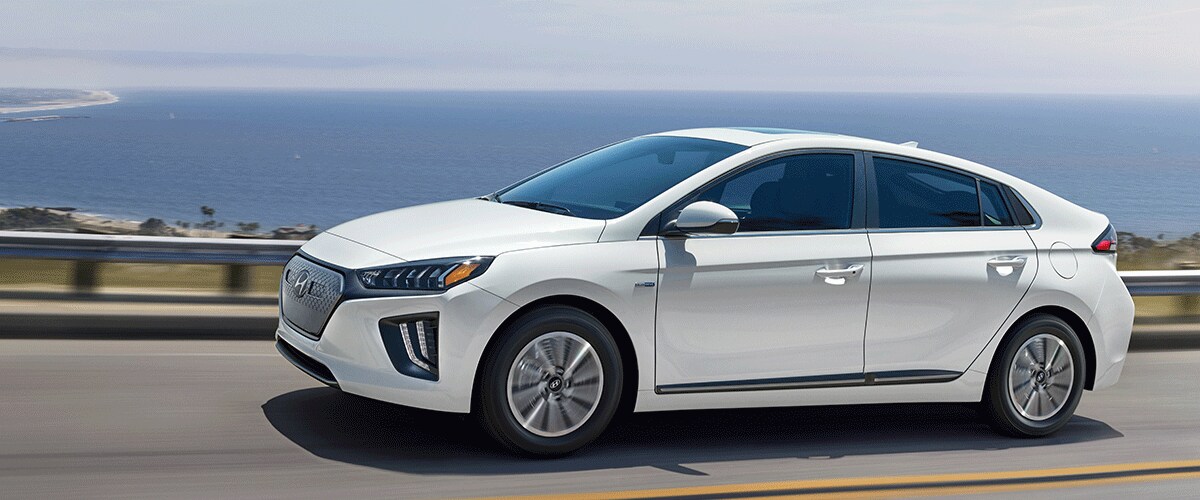 Find Many Options of the
2020 Hyundai Ioniq at Our Dealership
As more drivers turn to hybrids and electric vehicles, Hyundai is introducing more to its lineup, and the 2020 Hyundai Ioniq family highlights that. Three different engine systems power the three Hyundai Ioniq offers, but they all share smart designs and features that are sure to reduce the hassles of driving. And, they're also incredibly efficient! Read more below about the 2020 Hyundai Ioniq lineup.
Design and Performance
The 2020 Hyundai Ioniq has a sleek look, but it's as much about function as it is about form. There's a lot of space in each row, with a focus on the driver's comfort, and the cargo area, which is part of the cabin, houses 26.5 cubic feet of space for all your bags and other items. That rear row folds flat, too, when you have more need for cargo space than passenger capacity.
The design of the 2020 Hyundai Ioniq makes for a comfortable ride, and the platform design makes it easy to handle, no matter the powertrain you choose. The three powertrains of the 2020 Hyundai Ioniq family are:
The Hyundai Ioniq Hybrid has a net 139 horsepower and gets 58 mpg combined.
Able to just use the electric motor for power, the Hyundai Ioniq Plug-in Hybrid also provides a net 139 horsepower and gets 119 MPGe with a 29-mile range on the battery.
The Hyundai Ioniq Electric goes 170 miles on a single charge while still providing an impressive 134 horsepower.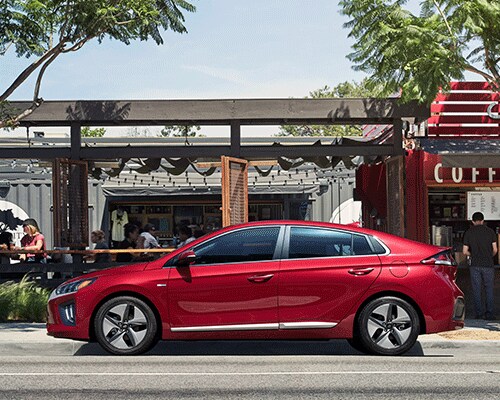 Features
The 2020 Hyundai Ioniq is a smart, efficient vehicle, and it further backs that up with many features to help you get the most out of it. It comes standard with an 8-inch touchscreen while offering an available 10.25-inch display for the infotainment system, which has Android Auto and Apple CarPlay standard. The 2020 Hyundai Ioniq also comes standard with an extensive package of safety systems, including everything from High Beam Assist to Forward Collision-Avoidance Assist! Plus, with heated seats and multi-zone climate control, you won't have to worry about the weather.
---
So, the 2020 Hyundai Ioniq has a variety of offers to attract drivers, and they all provide value, utility, and efficiency. If you have questions about our Hyundai Ioniq inventory or differences between the models, get answers when you visit our dealership.