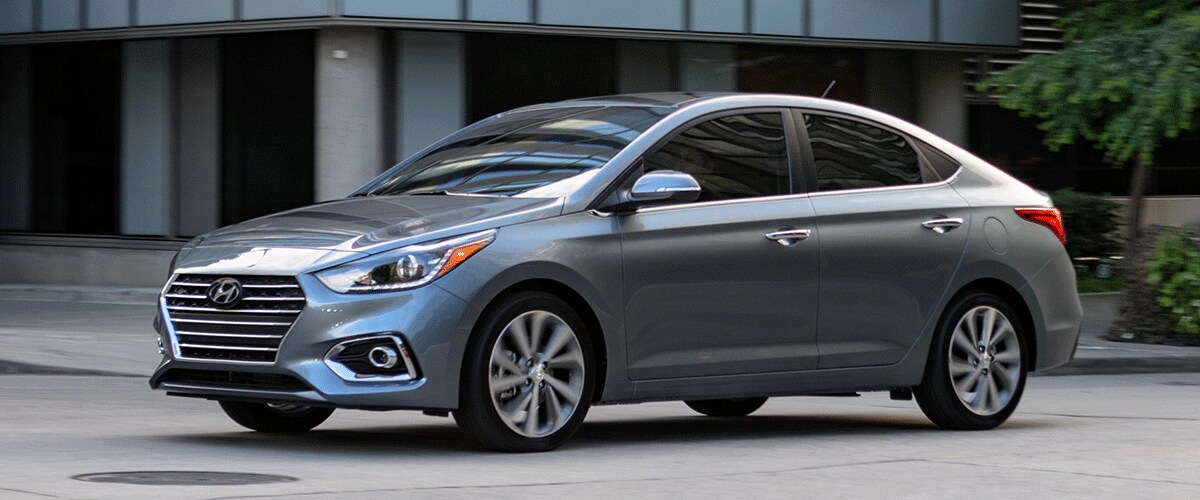 Find Value in a 2020 Hyundai Accent
Car shoppers want value when buying a new car, and the compact car class is often the place to look when affordability is most important to you. Well, the 2020 Hyundai Accent has many ways of providing value, and we have a fantastic 2020 Hyundai Accent inventory at our dealership. Check out the offers on this page and get more details on the Hyundai compact car when you read on!
Design and Efficiency
The exterior dimensions of the 2020 Hyundai Accent shows why it's called a compact car, but the interior is all about comfort for five passengers. It has over 90 cubic feet of passenger volume with over 42 inches of legroom for the driver, and the trunk even holds up to 13.7 cubic feet of cargo. That compact design adds to the agile driving feel, and the Hyundai Accent provides value after the purchase as it gets up to 41 mpg highway!
Features
The 2020 Hyundai Accent has affordable pricing on its three trim levels, and there are many standard features that help make it a wonderful value. It comes standard with Bluetooth so that you can listen to music and make calls, but it also has an available infotainment system that is compatible with most smartphones, which is thanks to Apple CarPlay and Android Auto. There are also modern amenities, like USB ports, comfort features, like heated seats, and a variety of safety measures providing peace of mind!
---
It's easy to find value when shopping at our Hyundai dealership, and the info above highlights how you can find it with our 2020 Hyundai Accent offers. If you want a compact car that is ready for all that you ask of it, the Hyundai Accent provides a terrific option. Visit us for more details on this new Hyundai sedan!