YOUR ACHIEVEMENT DESERVES RESPECT AND REWARD.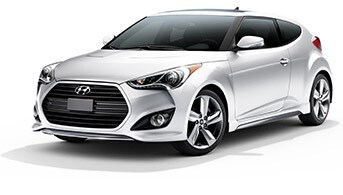 HYUNDAI COLLEGE GRAD PROGRAM
Special offers designed to help you budget for success.

As you move ahead and gear up for what's next, we're here to help with a $400 bonus toward the lease or purchase of a brand new Hyundai. Valuable offers for recent college graduates also include a Design Your Own Payment6 feature. So book your appointments. Go on your job interviews. Take your power lunches. With the right moves, you've got a Hyundai that will get you there.
HERE'S WHAT YOU'LL NEED TO TAKE ADVANTAGE OF THESE SPECIAL OFFERS.
Driving off in your new Hyundai with these benefits is simple. Just visit your local Hyundai dealer with the items listed below.
REGARDING YOUR EDUCATION
A copy of your diploma or a letter from your college or university's registrar's office stating that you graduated within the past 2 years or will graduate within the next six months.
REGARDING YOUR EMPLOYMENT
Proof of employment (such as a pay stub) or an offer letter from a prospective employer.
LEGAL
This Hyundai College Grad Program Offer (the "Offer") is limited to well-qualified customers who meet all the following Offer criteria, and who finance the purchase or lease of their new Hyundai, subject to credit approval, through Hyundai Motor Finance (HMF). Offer applies to all new 2014 and 2015 Hyundai when purchased or leased through HMF. Only available at participating Hyundai dealerships. Must have graduated with a Master's, Bachelor's or Associate's degree from a U.S.-accredited college or registered nursing school within the past two (2) years or will graduate from such a school within the next six months from date of finance contract. No adverse credit history. Verifiable proof of employment or firm commitment from an employer with start date no more than 90 days from date of finance contract. Offer valid through January 4, 2016 (HMF finance contract must be dated on or before January 4, 2016).
$400 BONUS CASH
1 $400 Bonus offer from HMF; only one Offer per vehicle. $400 Bonus offer not valid on Hyundai Certified Pre-Owned Vehicles or any used vehicles.
LEASE: $400 Bonus must be applied towards the amount due at lease signing. Monthly lease payment and total due at lease signing are calculated after applying the $400 reduction. $400 Bonus cannot be combined with Zero Due at Signing Lease program.
PURCHASE: $400 Bonus must be applied as an additional down payment.
New Hyundai vehicle purchases/leases only. See dealer for details.
90 DAY FIRST PAYMENT DEFERRED
2 90 day first payment deferred: Retail finance purchase only. Not applicable to leases. First monthly payment under finance contract will be due 90 days from date of finance contract. 90-days deferred interest added to finance contract balance and payable over remaining contract term. Not available in the states of CT and PA.
NO DOWN PAYMENT REQUIRED
3 No Down Payment Required: Retail finance purchase only. Not applicable to leases. Excludes applicable sales tax, title, license and registration fees due at signing.
$50 HYUNDAI DEALER SERVICE VOUCHER
4 $50 Hyundai Dealer service voucher: Available on lease contracts only (excludes 48-month leases). Not applicable to retail finance purchase. Voucher will be mailed by HMF to customer with first quarterly FICO™ Score statement. Voucher to be applied to parts, accessories or services provided at a participating Hyundai dealer. No cash value.
QUARTERLY FICO™ SCORE
5 FICO™ Score: Program participants will receive from HMF, starting within 120 days of the finance contract date, on a quarterly basis, notification of their FICO™ Score. Such FICO™ Score is based on data from Experian for account management purposes, and may be different from other credit scores (including a score you may receive from another lender for similar financing). FICO™ Scores are delivered only to Primary signors on the finance contract, who have an available FICO™ Score. Hyundai Motor Finance and other lenders may use different pieces of credit information like a FICO™ Score, other credit scores and additional credit-related information when making credit decisions. Offer subject to availability; this benefit may change or end in the future in HMF's sole discretion. FICO™ and "The score lenders use" are trademarks and/or registered trademarks of Fair Isaac Corporation in the United States and other countries. Separate consent to obtain FICO™ Score required.
DESIGN YOUR PAYMENT
6
 Design Your Payment option: Eligible lease and finance purchase customers can select the monthly payment amount option that best fits their budget from available options. Residual value on lease contracts will be adjusted accordingly, but standard mileage amount cannot be adjusted for extended lease terms. See dealer for details.